Gabriel Abad Fernández
27 March 2017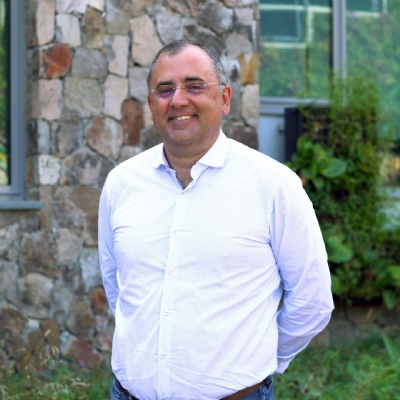 Gabriel was born in Málaga, Spain. Upon graduating from Malaga University, he started his career in 1996 as an assistant lecturer at the Modern Languages Department at the University of Northumbria at Newcastle (UK) before returning to this alma mater as an assistant lecturer at the English Department. In 2002 he moved to Singapore to work at UWC South East Asia, where he was a Spanish and Theory of Knowledge teacher, Deputy Houseparent, Head of Theory of Knowledge and Boarding Community Senior Houseparent. In 2011 he moved to UWCSEA's East Campus as the founding Director of Boarding. After 16 years at UWC South East Asia, Gabriel has moved to Armenia to join UWC Dilijan as its Head of College.
An omnivorous reader, Gabriel loves reading, cinema, plays chess and - occasionally - football, dabbles in photography and sublimates his desire to be a pilot with flight simulators. A confessed geek, he is passionate about the capacity for technology to improve different aspects of our lives. In 2008 he became the first Apple Distinguished Educator at UWC South East Asia.
Gabriel is a graduate of the Malaga University (a licenciatura is the 5-year equivalent to a BA (Hons)+MA in Philology) and has completed a Graduate Certificate in Pedagogy at Madrid's Complutense University, a Graduate Certificate in Business (Leadership & Management) at Curtin University (Australia), a Master's in Education and ICT (UOC) and is currently doing a MBA Educational Leadership (International) at UCL's Institute of Education. He is an IBO workshop leader as well as a reader and visit member. He volunteers with the Council for International Schools as a team leader and application reader.
Gabriel and his wife Natalie, a graduate of UWC Atlantic, have two children, Eleri Carmen and Harri Gabriel. The family has lived in a UWC campus since 2005 and are delighted to be part of the UWC Dilijan community.