UWC GB AGM 2021: Looking Back, Moving forward
1 June 2021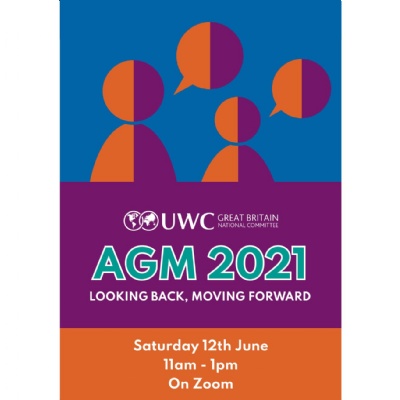 UWC Great Britain invites you to join us for our AGM 2021!
Our AGM is an excellent opportunity to meet our volunteers and trustees, ask questions, discuss and vote on important issues and learn more about the National Committee and our work.
This year's AGM will again take place on Zoom. After registering using the link below, you will be able to access the Zoom Link which will go live at 11am on 12th June.
We are immensely grateful to our UWC GB community for your incredible support over the previous year and it would be great to see and meet you at this year's AGM!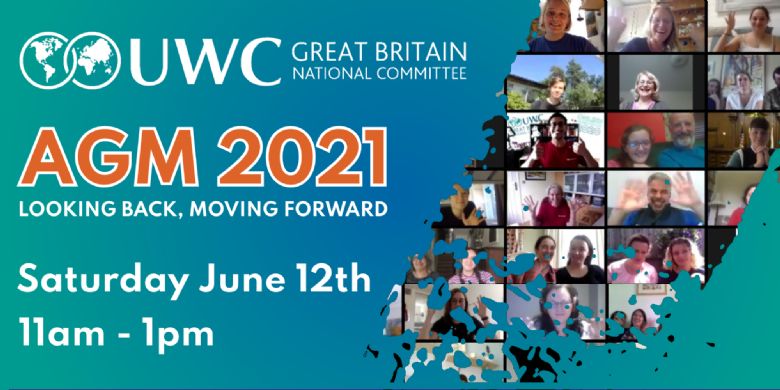 Looking Back, Moving Forward
This year's AGM is themed around 'Looking Back, Moving Forward'.
We hope to reflect on some of the challenges we have faced this past year as an organisation and community, and also share some of our achievements and the incredible efforts of our volunteers.
It is also an exciting time of growth and development for UWC GB. It is important for us to move forward and stay in front of the changing landscape around us. We are excited to share our plans for the future and listen to how we can best connect with our community and strengthen our organisation to deliver our core mission and functions in the best way possible.
Check out our AGM Agenda below to find out what we have planned: